BARYTE / BARITE LUMPS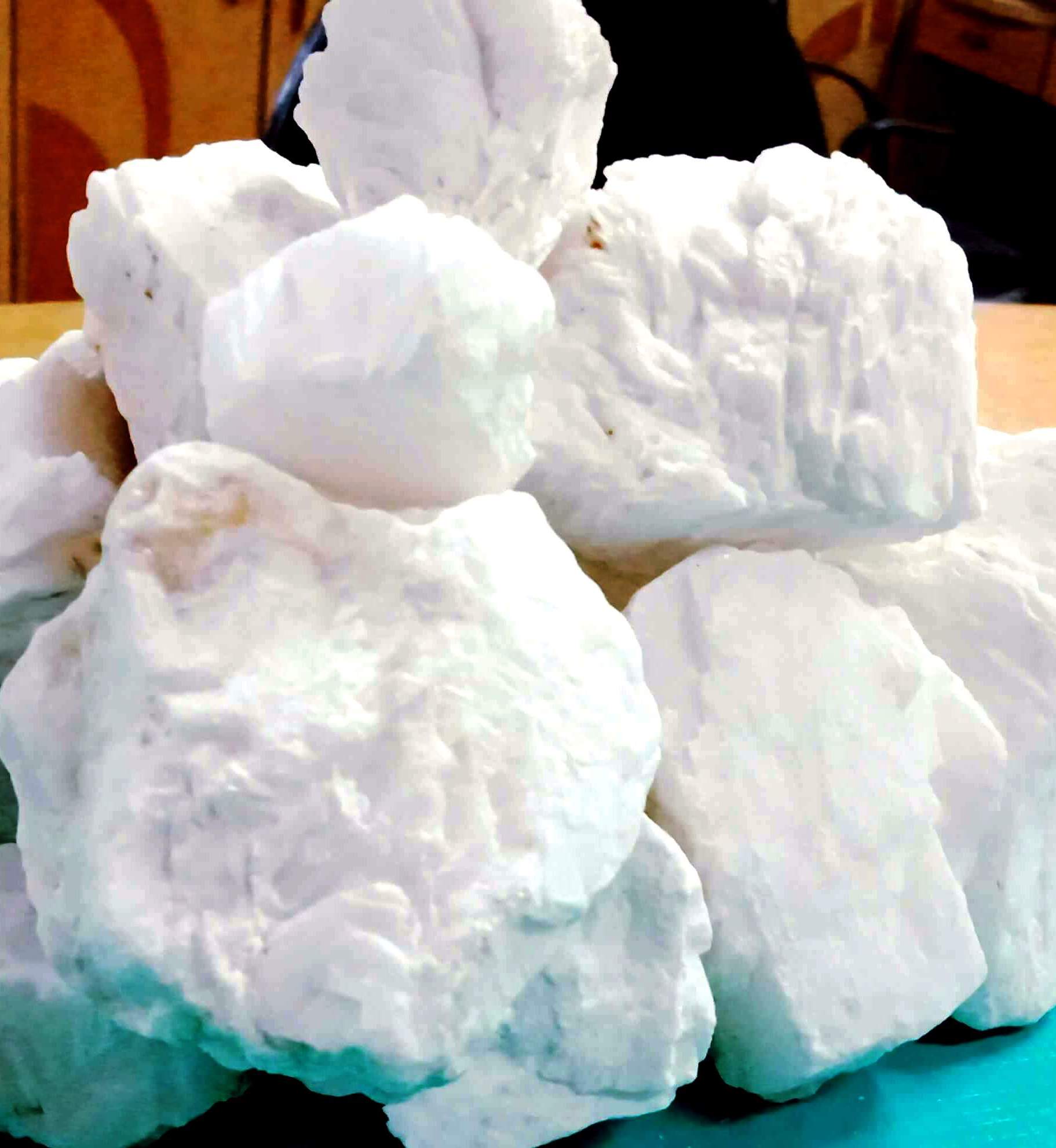 Baryte is used in added-value applications which include filler in paint and plastics, sound reduction in engine compartments, coat of automobile finishes for smoothness and corrosion resistance, friction products for automobiles and trucks, radiation-shielding cement, glass ceramics, and medical applications (for example, a barium meal before a contrast CT scan). Baryte is supplied in a variety of forms and the price depends on the amount of processing; filler applications commanding higher prices following intense physical processing by grinding and micronising, and there are further premiums for whiteness and brightness and color.[9] It is also used to produce other barium chemicals, notably barium carbonate which is used for the manufacture of LED glass for television and computer screens (historically in cathode ray tubes); and for dielectrics.
Historically, baryte was used for the production of barium hydroxide for sugar refining, and as a white pigment for textiles, paper, and paint.[2]
Although baryte contains the toxic heavy metal barium, it is not toxic because barium sulfate is extremely insoluble in water.
It is also sometimes used as gemstone.
Analysis Report for Barite lumps
| | |
| --- | --- |
| BaSO4 | 95.45% |
| SiO2 | 0.64% |
| CaO | 0.28% |
| MgO | 0.20% |
| Fe2O3 | 0.24% |
| Al2O3 | 0.20% |
| LOI | 0.59% |
| Whiteness | 95.50% |
| Specific Gravity | 4.3 |